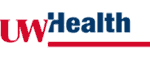 Accidental Death and Dismemberment (AD&D)
You may enroll or make changes to your AD&D plan at any time.
Unique benefits include Exposure and Disappearance, Coma, Carjacking, Hearing Aid and Prosthetic Appliance, Home Alteration and Vehicle Modification, Safety Device, and Therapeutic Counseling benefits.
Includes Zurich Travel Assist program for personal, medical and legal assistance when traveling abroad. Information can be found in the Travel Assist Brochure.
Information and premium rates for the AD&D plan can be found in the AD&D Brochure.
To enroll or change your election, complete the AD&D Application and submit it to Human Resources.